I mentioned before that I am competing in the Designer Darling Competition over at Stuff to Scrap. I love the pressure of competitions and find I do some of my best work when I am down to the wire. I intend to enter as many as I am eligible for this year just to harness the creative high they create in me. Of course, winning one or more would be fabulous too!
Week One of this particular contest was fairly open. The contest administrators provided a color palette and let us loose. After a few days of planning, I decided to go all lovey-dovey with this kit. (Also, I was listening to the Wayne's World soundtrack again and Eric Clapton sang "Loving Your Lovin'" in my head all week.) I am making this kit available to you for the duration of the contest and then it goes into my store [crosses fingers and says "stores," with an "s"]. I hope you like it!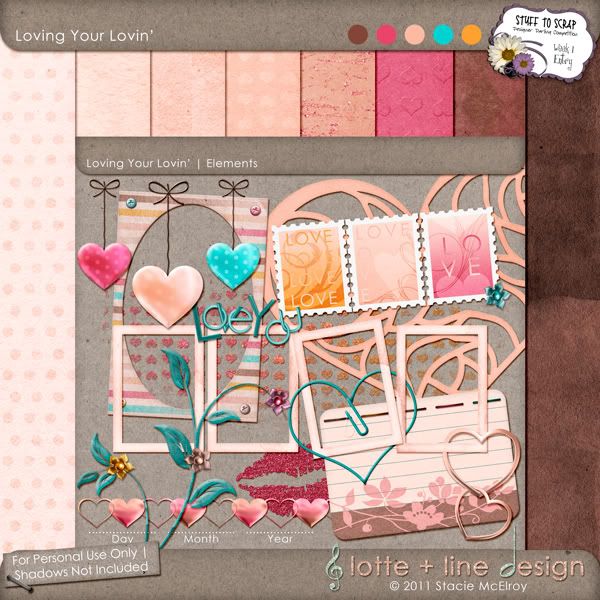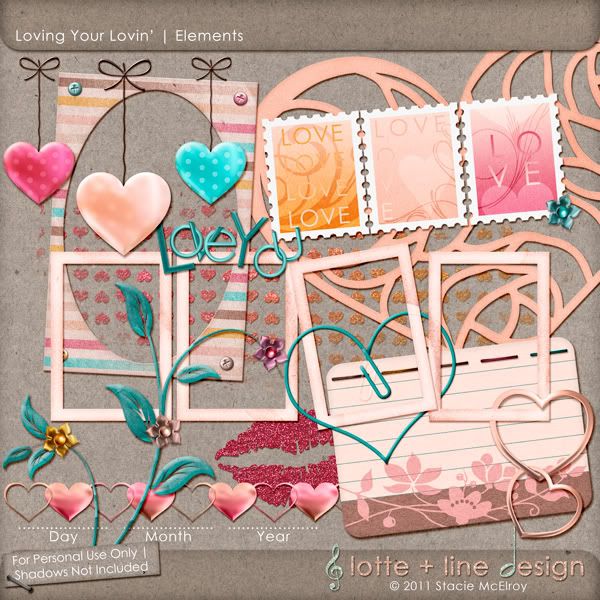 Download Link: Loving Your Lovin' (available for a limited time)
Update 1 February 2011: The download link for this kit has been disabled. Please look for this kit in my store in the near future.
"But wait, there's more!" she says in her best infomercial voice. I put together a coordinating alphabet which I am making available exclusively to my Twitter and Facebook followers. Follow me on Twitter or Facebook [emphasis on Twitter because I love Twitter and spend a lot of time on Twitter tweeting things on Twitter because Twitter is all kinds of awesome] and I'll send you the link. Easy peasy!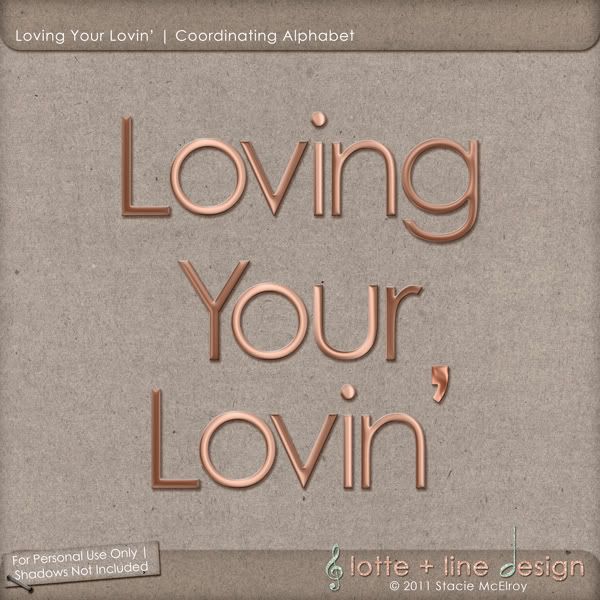 And be sure to check back soon to see what happens next week!