It has been months, but I finally got a mini-kit done for the monthly SNL challenge at Digital Scrapbook Place. I am making it available as a freebie until the end of the month and then it will go into the store. Grab it while you can!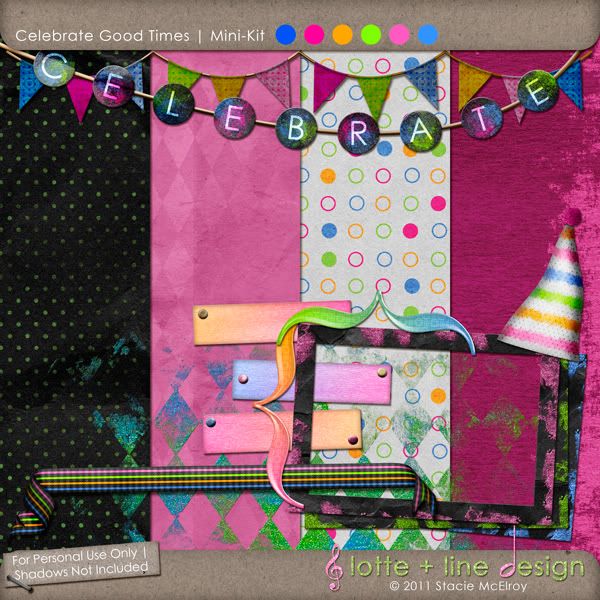 And here is a layout I put together using it. (The white paper is simply the black paper in the mini inverted.)
Download link: Celebrate Good Times
Update 1 February 2011: The download link for this kit has been disabled. Please look for this kit in my store in the near future.